Cryptocurrencies
Popular Bitcoin Price Index Points to $16,700 Low By Investing.com
Investing.com – Cryptocurrencies are continuing their bearish move in bear market conditions.
Bitcoin has fallen to the lowest level in the past two months, and is back in the $18,000 range today. On the other hand, cryptocurrency investors are wondering where the bitcoin price drop will stop, while evaluating all kinds of data about it.
The Bitcoin Rainbow Price Chart, created by Blockchaincenter, offers a fun chart using regression levels to predict the price of Bitcoin. The chart, which first appeared in 2014, was developed to get an idea of ​​the long-term price action based on Bitcoin's past price action.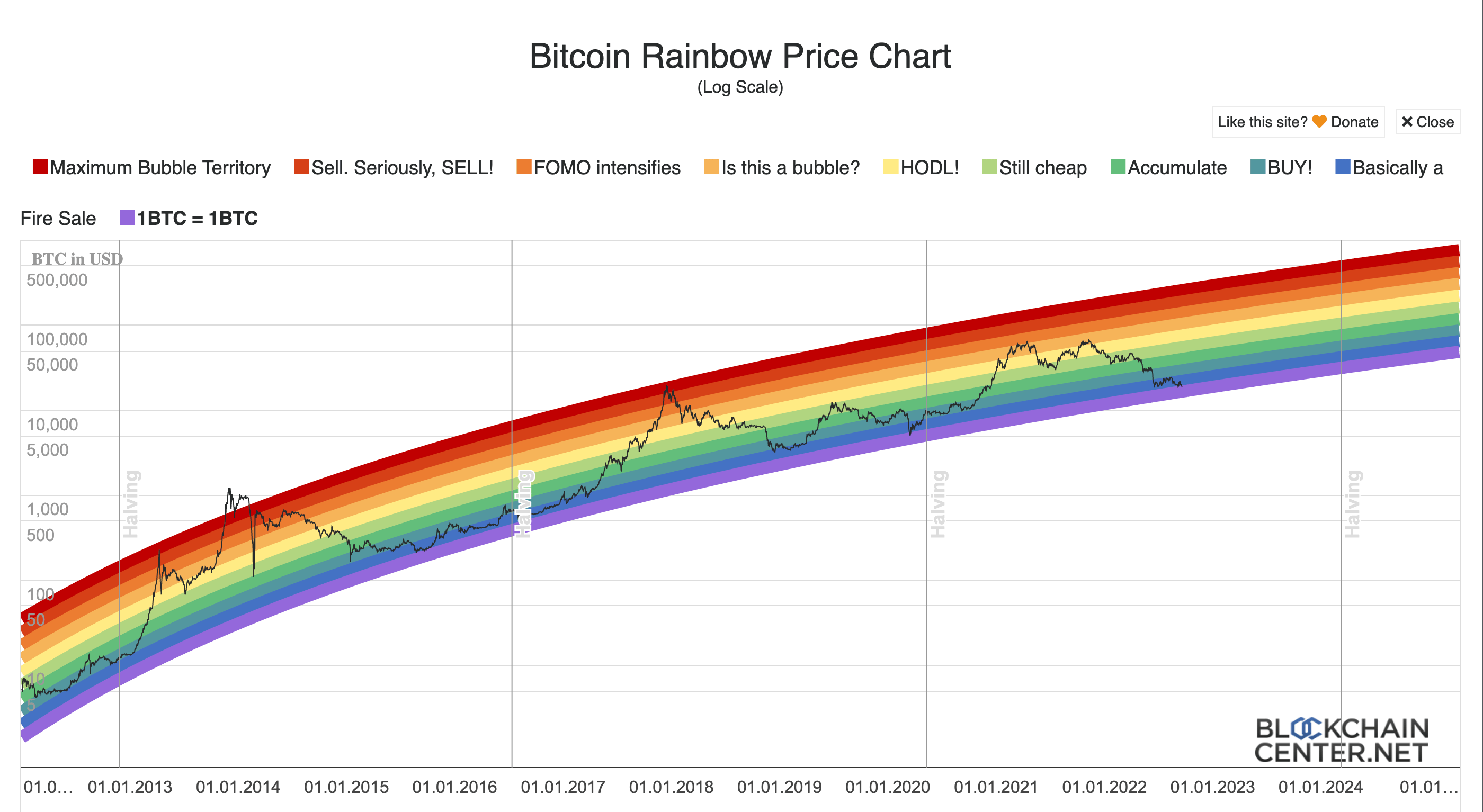 Bitcoin Rainbow Marks $16,000 Range as the Bottom Price Zone
Currently, the chart shows $16,700 as the lowest price for bitcoin after this week.
It is worth noting that the color bands on the chart, which provide a quick overview of Bitcoin's long-term outlook, are created using a logarithmic approach, but have no scientific basis. The developers, who issued warnings about the chart, emphasized that the Bitcoin Rainbow chart is not an investment recommendation, while emphasizing that past price performance does not provide a definitive indication of future results.
Besides, the chart is touted as a fun way to provide a long-term perspective on BTC price, while ignoring volatile short-term movements.
In the graphical model, in which Bitcoin halving periods are marked, BTC price peaks and lows can be easily seen in the post-halving (bonus halving) periods since 2013.
As shown in the graph, the peak region after the first half reached the highest level according to the logarithmic color regions, while the peaks seen in the other post-halving periods remained in the lower regions. The lower regions reached after the summit have remained just above the purple region so far.
From this point of view, the Bitcoin Rainbow chart offers the conclusion that the $16,000 range may be the bottom area.
Bitcoin started the week with heavy sellers trading. BTC, which fell to $18,230 on the day, has lost 6% of its value since the opening. While some buying reaction was observed in European trading hours, it rose to $18,700. With today's drop, Bitcoin lost 16% in the past week.
Author: Gunay Caymaz